Kids
WE LOVE KIDS!
At Cedar Creek, your kids won't have a chance to be bored! We have worked hard to create an atmosphere for your child to engage in friendships and learn about the Good News of Jesus Christ! We have a high-energy, age appropriate worship service packed with songs, games and creative teaching for infants through 5th grade. With illustrative Bible-based lessons, awesome activities and impactful small groups, your child will love coming to church.
WHAT CLASS SHOULD MY CHILD ATTEND?
Nursery | 0 - 24 months | Please leave diaper bag and any feeding instructions
Wee Church | 3 - 4 Years
Elementary | K - 5th grade
The nursery opens prior to Sunday morning worship beginning at 9:45am.
We strive to provide a clean and safe nursery room with great, loving volunteers who will care for your beautiful babies while you attend church!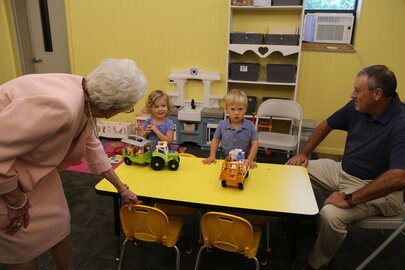 The Wee Church and Elementary groups will begin following worship through song (approximately 10:15AM).
While we want our children to receive fun, age appropriate Bible lessons, we also want them to experience worship with the church at large. For this reason, the Wee Church and Elementary groups will be dismissed from the Sunday Morning worship service following worship through song.
Kids Ministry volunteers will escort kids to the Kids Wing.
You can visit the Kids Ministry check-in station before service begins. Just follow the signs for the Kids Wing and you'll find the check-in station at the bottom of the steps.
No matter your kids ages, you can expect top notch caring volunteers to teach, love and nurture your children.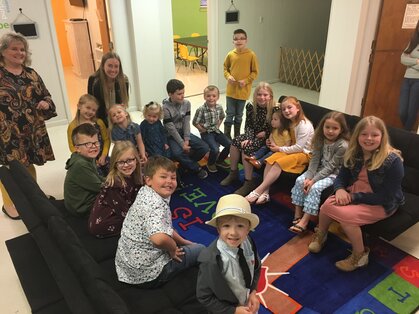 SAFETY
We take safety very seriously at Cedar Creek. Every leader and volunteer in our Kids Ministry is required to have an up to date background check on file. We also provide a secure check-in / check-out process. You can relax knowing your child is in good hands and having the best hour of his or her week!
CHECK IN
All children must be checked in at our Kids Ministry check-in station. It's located at the entrance to the Kids Wing, just off the main lobby. You'll find a table and a check in sheet at the bottom of the steps. Once your children have been checked in, they will remain in the Kids Ministry wing until checked out.
If you are a first time guest and have questions, a volunteer will be happy to help you get your child started, give you a tour of the children's wing, and answer any questions or concerns.